Hausa Tribe In Nigeria
Hafsat Ladan, Sydney Ellis, Editor
February 25, 2022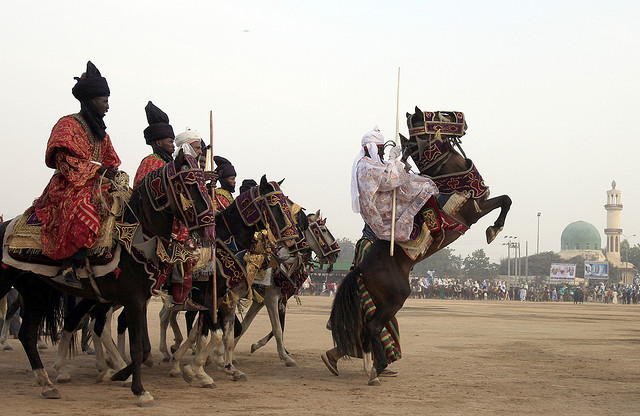 Tribes In Nigeria 
Nigeria is a country in West Africa.  It has the highest population in Africa. The Culture in Nigeria is Multi-Ethnic and geographically diverse.  There are over 250 ethnic groups in Nigeria and over 1000 dialects from all the ethnic groups.  Every person in Nigeria most likely speaks at least two languages. The largest ethnic groups/ tribes in Nigeria are Hausa, Yoruba, Igbo, and Fulani. Edo, Nupe , Ijaw , Ibibio,  Kanuri , Efik  are some of the other tribes in Nigeria. There are plenty more. Each tribe in Nigeria has a particular kind of clothing it's known for.
Hausa
Here are some facts about my Tribe.
The Hausa tribe is one of the largest tribes in Nigeria.
The traditions and culture are homogenized.
They are found in Northern Nigeria , Niger, Ivory Coast, Sudan, Cameroon and more.
Islam is their main religion, in addition to other beliefs.
Apart from English, they speak the Hausa language.
The Hausa language has many dialects.
Agriculture and trade is a main occupation for the Hausa people. They grow corn, millet, yams, different vegetables, cotton and peanuts, and breed horses, goats and cattle.
The Hausa have Unique Cultural practices that have been sustained over time.
One- Fourth of Hausa words come from Arabic.
They have popular grilled beef delicacies such as Suya , Kilishi , Dambun Nama.. etc
Pictures of Architecture and Traditional Clothing.